AISI 4140
4140 Chromium-Molybdenum Steel is supplied in the annealed or prehardened condition.
4140 HT – prehardened condition which is heat treated to a medium hardness (HRC 28/32). 4140 HT is supplied in many forms such as; hot rolled or turned, ground and polished rounds and DCF plate which is used as a holder material for high strength structural components.
4140 Annealed – is supplied in the soft condition and can be hardened to RC 54.
AISI 4150
AISI 4340
AISI 4340 is a heat treatable, low alloy steel containing nickel, chromium and molybdenum. It is known for its toughness and ability to develop high strength in heat treated condition, while retaining optimal fatigue strength. Typical applications include; aircraft gear landing, power transmission, gears and shafts and other structural components.
AISI 4130
4130 Chromium-Molybdenum Steel is a low alloy steel noted for its weldability. Typical applications for 4130 alloy steel include structural use as in aircraft engine mounts and welded tubing applications.
4130 (Chromoly) Normalized Alloy Steel
4130 (Chromoly) Annealed Alloy Steel
AISI 6150
ASTM A193 B-7 & ASTM A193 b-16
ASTM A193 B-7 is most suitable for bolts used at a temperature below 450 C, with minimal effect on structural strength during application at high temperature.
ASTM A193 B-16 is most suitable for bolts used at a temperature below 450 C. Even at a high temperature range, it has superior physical properties compared to ASTM 193 B-7.
WINCO
WINCO is a high treated, high tensile alloy steel for maintenance and machine repair. This product is a well balanced machinable alloy made to strict specifications for maximum efficiency under extremely hard usage.
We can fulfill your alloy steel requirement TODAY. Call us at 800.266.8055!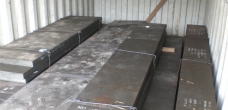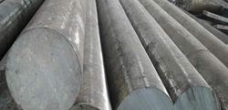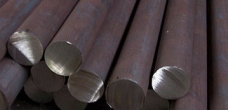 B7 And B16 Heat Treated
Wingate Alloys has been the leading source for maintenance steel and alloys for more than 25 years. Our reputation as an industry leader has been built because of our diverse capabilities and ability to consistently deliver quality products on time and under budget.
Our alloy steel is in stock and available for immediate shipment. CALL 800.266.8055 TODAY!